Award winning flights

Travellers may have noticed that we've come to that time of year when all manner of awards are bestowed upon airlines for their various services over the last 12 months, whether it's for specific cabin classes, airline food or inflight entertainment. But are these accolades a true measure of a carrier's offerings or should flyers look elsewhere for recommendations?
Who's the best?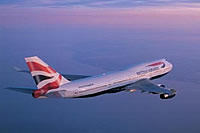 There are a number of airlines that seem to win the same kinds of awards year in, year out. Singapore Airlines is one such carrier - just this year it has won accolades ranging from Best Long-Haul Airline and Best First Class in the Business Traveller Awards to Best Cuisine and even Best Airline in the World at the recent Business Traveler Magazine 2007 Best In Business Travel Awards ceremony.

"Singapore Airlines is one of the world's most awarded airlines," a spokesperson for the carrier claims. "Excellence in customer service has been integral to Singapore Airlines' success ... Singapore Airlines has also developed a reputation as an industry trendsetter."

Meanwhile, our very own British Airways is another carrier that wins recognition for its services on a regular basis. It won four awards altogether in the two ceremonies mentioned above, including those for Best Airline, Best Short-Haul Carrier and Best Economy Class (Business Traveller Awards), as well as Best in Europe (Business Traveler Magazine).

Elsewhere, Middle Eastern airline Emirates - previously a relatively minor carrier compared with the more established giants of aviation - is also well known for being constantly honoured for its inflight entertainment system, dubbed ice. The facility offers more than 600 channels of television shows, films, games and more, as well as providing phone, SMS and email access from passengers' seats.
Award-winning destinations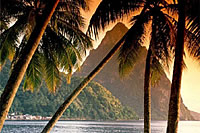 It's not just airlines that receive votes in these awards ceremonies. Airports, cities, countries and hotels also get their fair share of recognition, and rightly so - there would be little point jumping on an award-winning flight to a destination that does not quite live up to expectations.

This year has seen Singapore Changi - another regular winner - scoop the title of Best Airport in the World at both the 2007 Business Traveller Awards and Business Traveler Magazine awards ceremonies, while London was recently voted the destination of the year at the World Travel Awards.

Looking further afield, the World Travel Awards also saw Sharm El Sheikh in Egypt pick up the title of World's Leading Dive Destination, while St Lucia was recognised for its attractiveness as a honeymoon hotspot and the spectacular Burj Al Arab in Dubai - which is intriguingly shaped like the sail of a very large boat - was named the best hotel in the world.

It is perhaps interesting to note that it tends to be the more established, well-known destinations that seem to collect these awards. However, emerging locations are also becoming increasingly recognised in some quarters and it is these accolades that may be of the most interest to prospective holidaymakers, especially those looking to visit places off the beaten tourist track.
What do these awards mean?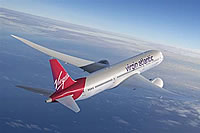 The fact that many titles of this kind are voted upon by members of the public may indicate that these awards are the next best thing to a recommendation from a trusted friend, although other schemes are dependent on the opinions of fellow industry figures and organisations.

Virgin Atlantic - which itself has won numerous business class titles during 2007 - seems to agree. "Whilst awards are not the only factor that customers take into account when booking their travel arrangements, they are undoubtedly influential to some people," a spokesperson for the airline comments.

"In the main, awards give customers a reaffirmation that their buying decision is a good one."

However, James Fremantle of the Air Transport Users Council says he disagrees. "We would caution passengers about taking too much interest in airlines' claims for awards, because there seems to be dozens of awards ceremonies nowadays. And they are often based on very small samples of votes," he explains.

Despite this, Mr Fremantle concedes that different passengers look for different offerings from their flight providers, with travellers placing differing emphases on aspects such as cuisine and entertainment - factors that airline awards regularly seek to assess.
It's up to you
It might be best for flyers to refrain from solely relying on airline awards to judge the best flights and instead look at the various services and features that each carrier has to offer - one way of doing this is through user review sites such as Skytrax, which incidentally also doles out its own awards every year.

Different airlines will vary in attractiveness to customers depending on their circumstances - for example, there may be one carrier that offers better assistance for those travelling with children than others.

However, there is always a certain faction of customers that wholly rely on price - a practice perhaps most common before airline awards came into being and before carriers began rolling out more and more extra services - while others might be more concerned with the timing of the flights in question.

Industry commentator Brett Snyder recently pointed out on his blog that "every person has very different views on what makes a good airline and only more in-depth personal research can determine what is right for you" - advice that many travellers may feel is the best to follow.