Singapore Airlines Flights and Routes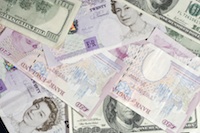 Singapore Airlines has evolved into one of the worlds most respected brands and has a network spanning five continents, and has one of the worlds youngest fleets in the air
Singapore Airlines has created two new fare brackets for its private First Class Suites. This means that passengers can reserve the top-of-the-line, ultra-luxurious mini-cabins at a lower fare option that would come in at around £2,400 cheaper on a round trip flight from Sydney to London, for example.
The airline carrier, consistently voted the best in the business by several prestigious travel and leisure magazines, is offering the new fare brackets as a measure to control inventory and fill seats when the demand for the luxury cabins is less. The new fare brackets will be designated as "P" on the booking ticket as opposed to the "R" used for luxury first-class passengers. Travellers should not confuse booking designations with travel designations such as "E" for economy and "B' for business.
SIA offers suites with an unprecedented level of privacy with mini-cabins that feature armchairs hand stitched by a master leather craftsman, a stand-alone bed, sliding doors and window blinds for personal control of privacy levels. Attendants are on hand for turndown service and meal service, with meals prepared by master chefs, served on Givenchy tableware and graced by a selection of premium wines.
Singapore Airlines furnishes passengers in First Class Suites with a sleeper suit, slippers and Givenchy linens and bedding, and premium skincare products. Then it entertains them with a 23-inch wide LCD screen with audio and video on demand. They meet the business needs of their passengers with a multi-port power supply and USB ports.
Singapore Airlines is a member of Star Alliance