South African Airways Flights and Routes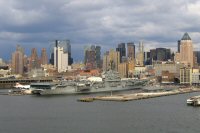 South African Airways serves more than 30 Southern African destinations from the UK including Cape Town Johannesburg and Durban
South African Airways has announced that flights on its ever-popular New York to Johannesburg route will now be non-stop. This enhancement to the service will provide greater convenience for both business travellers and tourists.
"It is a great time to visit Johannesburg's many historical and cultural sights" said Todd Neuman, executive vice president of South African Airways, who also noted that flights to Johannesburg represented a great opportunity to explore Cape Town and its environs, a region of the country that is rich with both exhilarating and relaxing activities and extremely varied flora and fauna. Neuman continued by saying that SAA offered the most comfortable and convenient way to get to the city.
Travellers departing on the morning flight from New York will benefit from a vastly reduced journey time. Further connection opportunities are strengthened, with same-day options available to destinations throughout Southern Africa. The return flight to New York leaves on the same evening, which is perfect for business travellers, as it arrives in the early hours of the following morning. South African Airways passengers will benefit from extra legroom and an on-demand entertainment system in each seat.
The company operates flights to 25 destinations within South Africa and 20 destinations across the rest of the continent. Flights are also available from a number of UK airports, including London Heathrow. As a member of the Star Alliance, South African Airways is able to serve 1,160 destinations throughout the world via codesharing agreements.
South African Airways is a member of Star Alliance