Tips for the Single Traveller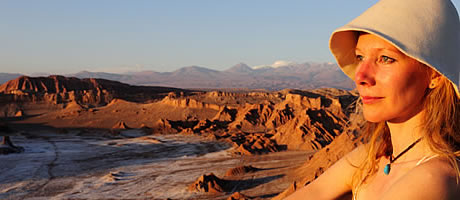 Not everyone elects to travel on a holiday with friends or family.  In fact, more people than ever before are booking solo traveller expeditions that range from a weekend getaway to a month long holiday.  Travelling alone does present a few additional concerns that should be taken into consideration.  If you are thinking of getting away on your own, here are some things to keep in mind.
Planning your trip
Whether you're travelling to Europe or Asia, thorough planning is essential to the success and safety of your trip.  While it is not necessary to plan in so much detail that the spontaneity of the holiday is restrained, it is essential to book flights, hotels, and major event tickets well in advance.  There are two reasons for this: the holiday is more likely to move along smoothly, allowing you to enjoy the rest and recreation that you crave.  Secondly, it makes it easier to leave a detailed itinerary with your loved ones, so that you can be reached at all times in the event of an emergency. 

Do your holiday research well in advance.  Decide which country, cities or areas you would like to see, and familiarise yourself with the local attractions and events that will take place during your stay. Also investigate the quality ratings on different types of accommodation at online travel sites and in the various travel forums.  Don't be hesitant about calling hotels and asking pointed questions about the accommodation before booking anything – enquire about any discounts before finalising a reservation.  Remember that travelling alone will be almost certain to attract additional cost, as there is usually a single supplement on whatever type of accommodation you might book. 

Along with your itinerary, it's a good idea to prepare copies of important documents and leave them with a trusted source.  This can include a copy of your will, as well as copies of your identification papers, such as your passport, driver's licence, and other similar documents.  The last thing you want is for some sort of emergency occurring while you are on your own in a far-flung location - copies can be sent to you by courier, often much faster than they could be replaced in other circumstances. 
What to take with you
While collecting your own documents to take along with you, make sure that you compose a list of loved ones who can be contacted in the event of an emergency.  Make several copies of the list, so you can provide copies to any hotels where you stay during the holiday.  Doing so makes it much easier for authorities to get in touch with someone in the event that you are incapacitated and unable to make the contact yourself.

Packing is sometimes a point of concern for the individual traveller.  A basic rule of thumb is to only take along what you really need.  If you're heading to somewhere hot and sunny, do you really need two raincoats? Similarly if you're heading to France for a skiing holiday, there really is no need to take your Bermuda shorts with you. This helps to keep the amount of luggage you must deal with to a minimum. If you've done your research, chances are you've identified shops that you want to visit during your holiday.  If you leave a little room in your luggage, then getting those new purchases home will be likely to cost less than having to pay excess baggage charges or having them shipped home in advance. 
The Lone Traveller
For travellers who really just want to escape to paradise, away from everything and everybody, there may not be any concern about being somewhat solitary whilst on holiday and not meeting new people.  However, many solo travellers do go with the intention of getting to know some of their fellow travellers.  Indeed with some single travellers that may well be the whole object of the trip.  To help fellow travellers be aware which of those categories you belong to, use subtle clues to get the message across.  Considerate people know that if someone is reading a book they are probably not looking for conversation.  On the other hand, someone who is surveying the general area and appears to be in a holiday mood, is likely to be open to an introduction and possibly some conversation.
Safety first
It is important to remember that personal safety is always a consideration when travelling, either alone or in a group, particularly if you are female.  For this reason, it is a good idea to limit your interactions with others just to public settings.  The same security rules apply (perhaps more so) when on holiday as they would at home.  Do not accept a stranger's invitation back to a hotel room, and do not accept offers to attend a private party at someone 's home or on a yacht unless you are completely comfortable with the circumstances.   At all times, make sure you are in a position to leave if you wish, and that there are other people in the vicinity that can be called upon to help should you suddenly find yourself threatened in some way.  

Many travel guides advise solo travellers to always exude an air of confidence.  Hold your head high, walk with a brisk step and always look others in the eye.  People who appear somewhat timid and unsure of themselves are often considered a potential target for robbery, or worse.  Appearing to be in control and full of confidence will make others stop and think before considering you as a possible victim.  

While it is relatively easy to look confident when touring a museum or out on a shopping expedition, you may find it hard to not look and feel awkward when dining out alone.  The truth is that many restaurants are structured for customers in couples or small groups.  However, there are many bistros and out of the way locations that have excellent facilities for people who wish to dine alone.  Some establishments make use of a communal table if you do fancy some company whilst eating. Others offer discreet tables for one person that will be positioned to offer an excellent view of the surroundings, accented by a beautiful view of a night sky filled with stars.  Ask the concierge at your hotel for recommendations based on how you prefer to take your meals. 
Have fun!
Above all, revel in the fact that you can choose to plan your day without having to consult anyone else.  You can even make last minute changes if you wish.  For example, if you decide to spend the day by the sea rather than going to an amusement park, there is no one that has to be convinced or consulted about the change.  This is easily one of the true benefits of travelling alone; you can do what you like whenever you like. 

Travelling alone can be an exhilarating experience,  whether you're travelling to Europe, America or Asia, the time can be recuperative in terms of allowing you to get away from the daily stress of living, and to get to know yourself a little better.  It also affords the chance to get to know new people, see new things, and go to new places, without having the need to consider the wishes of anyone else.  By planning the trip properly, taking adequate steps to be safe, and deciding that you will enjoy your trip to the fullest, you can make your solo holiday a very successful event that you will remember for many years to come.