Adventures in India

Following the runaway success of Oscar-winning film Slumdog Millionaire, Mumbai is preparing for a tourism boom. Having won widespread critical acclaim and more awards than you shake a stick at, Slumdog Millionaire is now set to provide a much-needed boost to tourism in Mumbai.
Mumbai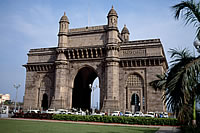 Mumbai - formerly Bombay - is one of India's largest cities and is the country's financial heartland.

According to Lonely Planet, the city is a melting pot of rich business men, glamorous actors, colourful markets, poverty, religion and entertainment.

The guide notes: "It is the country's financial powerhouse and its vogue centre of fashion, film and after-dark frolics. Glistening skyscrapers and malls mushroom amid slums and grinding poverty, and Mumbai slowly marches towards a brave new (air-conditioned) world.

"But not everyone made the guest list: more than half of the population lives in slums, and religious-based social unrest tugs at the skirt of Mumbai's financial excess."

Located off the coast of Maharashtra, Mumbai also has a colonial elegance about it and standing side by side with the hastily constructed homes of the poor are the old art deco buildings and temples of yesteryear.

With the population heading towards 15 million, Mumbai is the wrong place to go if you're looking for a quiet retreat. The city is pulsing with life and there are few quiet corners. However, if you want to immerse yourself in another culture and sample the sights, smells and tastes of this colourful country then Mumbai is the ideal place to start.

With the price of long-haul travel having plummeted in recent months, there has never been a better time to travel to India. Airlines are slashing their fares left, right and centre and travellers can pick up return fares from London for as little as £300.

Carriers currently operating regular services between London and Mumbai include Qatar Airways, Kingfisher Airlines, KLM, Gulf Air and Air France.

Once in Mumbai holidaymakers should have no trouble getting around. The city is home to an efficient, albeit overcrowded, rail system and services operate throughout most of the day and night. Hire cars are also available, although this option is probably not advisable for the faint-hearted. Instead, those keen to explore off the beaten track could consider hiring a driver for the day.

There are dozens of sights to explore in Mumbai, including the spectacular Taj Mahal Palace, which was constructed in 1903 and stands majestically overlooking the harbour.

Other famous attractions include Mumbai Zoo, the Monetary Museum, the National Gallery of Modern Art and the tiny Mani Bhavan Museum, where Ghandi is rumoured to have stayed during his visits to the city between 1917 and 1934.

Another place which is said to be worth a visit is the Colaba area - Mumbai's main tourist stretch, where visitors will find dozens of budget hotels, colourful street stalls and bustling bars.
Goa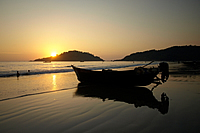 If the hot, teeming streets of Mumbai aren't your idea of holiday heaven then you could consider a break in Goa.

Situated on India's west coast, Goa is something of an oasis, with its long, sandy beaches and laidback atmosphere.

According to Lonely Planet, Goa is still a Mecca for hippies and those looking for something a little different from package holidays in Spain. However, with luxurious all-inclusive hotels beginning to spring up here and there, the city is beginning to attract a much wider demographic of people.

Some of Goa's most popular attractions include the famous Anjuna Flea Market, which attracts traders from all over the country. As well as picking up clothes and hand-crafted jewellery, visitors will find everything from snake charmers to jugglers and musicians.

A trip to Old Goa, which is now an Unesco World Heritage Site, is also a must for holidaymakers. The area is a labyrinth of narrow streets, majestic buildings, old churches and impressive piazzas. It is also home to the largest church in India and is particularly popular with Christian pilgrims who journey to Old Goa to see the tomb of the 16th century missionary St Francis Xavier.

Like Mumbai, Goa is easily accessible for holidaymakers travelling from the UK and regular flights depart several times daily. Some of the major airlines serving the city include Jet Airways, Kingfisher Airlines, British Airways and Air India, with flights starting from around £300.

According to a recent report in the Telegraph, the economic downturn does in fact have a silver lining. Long-haul flights have never been so cheap and with hotels also slashing their rates, those who can afford to do so have been advised to pack their bags and lap it up while they can.