Follow in Stephen Fry's footsteps

With so much on offer in America, it could prove difficult for travellers to choose where to go. They could opt to pick up a copy of Stephen Fry in America for some inspiration, before heading off to enjoy many of the treats to be found across the pond.
America bound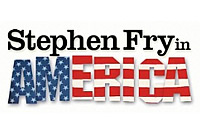 After his recent tour of America, travellers too can follow in Stephen Fry's footsteps by taking a trip around the country, visiting the various landmarks and seeing what it has to offer. As the QI host and former Blackadder star notes in his book Stephen Fry in America: "I hope you will find in the pages to come information and experience which will encourage you to think again about America. Maybe you will even consider following in my tyre-treads on your own trip of a lifetime."
Where to begin?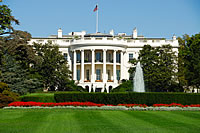 One place to start would be in the nation's capital Washington DC, where holidaymakers can find a host of sites with cultural and historical significance, including structures that are symbols of the history and culture of the United States.

With the recent election of President Obama to office, those with an interest in US current affairs and indeed West Wing fanatics will most likely be enthralled by the prospect of a trip to America's centre of political power, by taking a look around the iconic White House building. Public tours of the construction are available, although if the traveller is a citizen of a foreign country, they will need to contact their embassy in Washington DC for help in booking. Holidaymakers can also make their way towards the White House Visitor Center located at the south-east corner of 15th and E Streets, featuring many aspects of the White House, including its architecture as well as its furnishings.

The Washington Monument is another notable structure, constructed in honour of the first president of the USA George Washington. It is shaped like an Egyptian obelisk and offers travellers the chance to glimpse views stretching more than 30 miles. Admission to the monument is free of charge but visitors do require a ticket.

For those that really want to get a grasp of American culture and history, there are a plethora of other sites to visit in the capital. The Lincoln Memorial may even provide people with a little inspiration, as above the statue of the 16th president of the US it reads: "In this temple, as in the hearts of the people for whom he saved the Union, the memory of Abraham Lincoln is enshrined forever."
The Big Apple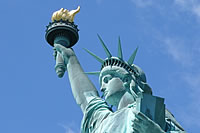 Heading north of the capital, travellers can find New York City. Home to Broadway, the Empire State Building and Madison Square Garden, among other major attractions, holidaymakers will find much on offer in the Big Apple.

For those culture vultures out there, the Metropolitan Museum of Art has a number of exhibitions that are taking place this year, including Afghanistan: Hidden Treasures from the National Museum, Kabul. This may excite those interested by the cultural conflicts within the US, as the exhibition is showing a wide selection of artworks from four archaeological sites, including gold vessels from the Bronze Age Tepe Fullol hoard as well as turquoise-encrusted gold jewellery and ornaments from the nomadic tombs at Tillya Tepe. It will be running until September 20th this year.

Perhaps a trip to Governors Island would interest travellers looking for something a little different. Speaking after the New York State Division of Tourism's announcement that there will be more ferry services offered between Brooklyn and Governors Island, Brooklyn Borough president Marty Markowitz recently said: "A few hours on the Island, made easier by the newly expanded ferry service, offers visitors unique sightseeing and strollable parkland with a fabulous urban backdrop, not to mention all sorts of special events."
Las Vegas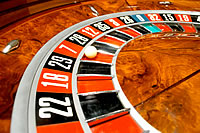 Having checked out the cultural treats of eastern America, why not head west to Las Vegas to soak up some of the party atmosphere? Of the city, Stephen Fry says: "Vegas depends for its survival on the new, on ever more preposterous and eye-popping achievements in resort-building."

There are of course the numerous casinos to blow some dollars in, or possibly to earn some more, with one of the most notable being MGM Grand, which opened in 1993 and offers travellers over 170,000 sq ft of gaming area. Holidaymakers there can choose from a variety of games, including blackjack, craps and roulette.

The Las Vegas Convention and Visitors Authority (LVCVA), meanwhile, is inviting travellers to come and spend some cash in some of their high-class shopping centres. One such area is the Bellagio resort, which the LVCVA said was immortalised in films like Oceans 11, offering some of the world's most notable designers including Giorgio Armani, Gucci and Prada.
The City of Angels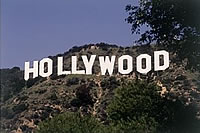 Head even further west and travellers will eventually reach the city of Los Angeles, home to Hollywood and a plethora of other attractions. The variety of theme parks on offer will probably attract those thrill seekers out there, including Six Flags Magic Mountain, which is home to the tallest and fastest stand-up roller coaster in the world.

For those holidaymakers looking for something away from the US urban metropolises, California's Santa Barbara offers travellers some attractive wine country, some of which was seen in the 2004 comedy drama Sideways. Santa Barbara Conference & Visitors Bureau has picked up on a number of events happening in the area over the coming months. One of these events is the Santa Barbara County Vintners' Association's annual Celebration of Harvest at Rancho Sisquoc Winery where travellers can enjoy some wine tasting fun from October 10th. For some more tipple testing, the Santa Barbara Beer Festival will be taking place on October 17th.

There are miles of coastline in Santa Barbara County as well, where holidaymakers can spend their time playing sand volleyball, trying out some kite-flying or enjoying some tidepooling. Whale watching is also a possibility, with fishing and boating opportunities also on offer. There are even amenities such as restrooms and showers at various locations along the attractive Santa Barbara County coast.
A love of America
In the concluding phases of his book, Stephen Fry writes: "I loved America before this trip and I love it now more than ever." Whether you are a fan of Mr QI himself or not, America seems to have plenty on offer, in the west, east or even in between.