Perfect Christmas Holidays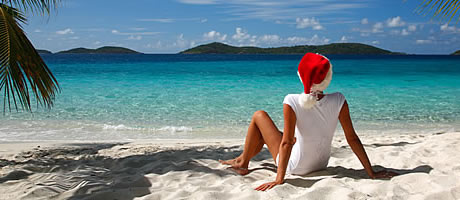 If staying home for Christmas is not part of your plans, then spending the holiday at some exotic location that offers fun as well as plenty of seasonal cheer is just what you need.  Fortunately, there are wonderful options this time of year that will allow you to create the perfect Christmas holiday for you and your loved ones.  Here are six suggestions that may be ideal.
The Caribbean Islands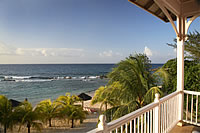 If sun and sandy beaches are what you crave this Christmas, the Caribbean is the ideal destination.  With a chain of islands that span over 2500 miles, you can enjoy exciting celebrations at top restaurants, or enjoy a quiet holiday by the sea with equal ease.

Jamaica offers an eclectic mix of nightlife along with all sorts of family entertainment that is perfect for Christmas.  Enjoy fishing and water sports in Montego Bay, relax and enjoy the crystal clear waters around Green Island, or take in the sites of Kingston.  

Aruba also offers plenty of nightlife as well as beautiful beaches.  Oranjestad can cater to just about any budget, so people who want a trip on a budget can find lodging as easily as those who prefer luxury accommodation for their stay.  In order to reach Oranjestad, fly into Queen Beatrix International Airport, and take advantage of the hotel shuttles running back into the city.   

You may also find Alice Town in Bimini to your liking.  With plenty of shopping to go along with fine food and tasteful accommodation, your holiday can be a combination of hunting for treasures at the many shops while also enjoying beautiful sunshine and beaches that seem to stretch on forever.  Alice Town is easily reached by flying into the South Bimini International Airport; car rentals as well as shuttle services can take you anywhere you like. 
India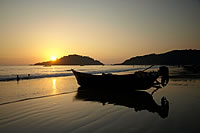 The Caribbean is not the only place to go for sun, beautiful shores, and an impressive array of seafood.  For something a little different, travel to India and spend some time in Goa.  With an interesting blend of the old and the new, Goa offers all the modern conventions you need, while also providing gracious surroundings that hearken back to a simpler world.  Along with the beautiful seaside, immerse yourself in the history of India, making your trip both relaxing as well as educational. 

Travelling to Goa requires nothing more than booking a flight that terminates at Goa International Airport.  Located 29km from Panaji, the airport serves airlines like Air India, Air Sahara, and Air Deccan.  Connecting flights can easily get you to various points in the Orient, Europe, and the United Kingdom. 
Las Vegas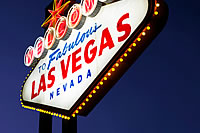 If elaborate shows, nightclubs, and plenty of gambling is what you crave this Christmas season, a trip to Las Vegas is just what you need.  Stay in modern hotels located up and down the Strip, or enjoy simpler and less expensive rooms at a number of local motels.  Transportation around the city is easy, with a solid bus system that can take you anywhere you want to go.  However, if you choose to stay at one of the luxury hotels on the Strip, you may find that it is easy to walk anywhere you care to go.  Fly into the McCarran International Airport, located five miles outside of Las Vegas, and take advantage of the buses that run regularly back into the city, or the shuttles operated by most of the hotels. 
New York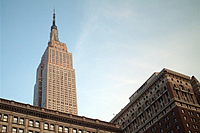 Nothing beats Christmas on Broadway.  If the idea of a holiday filled with live theatre, trendy clubs, and shopping in huge stores with a history going back to the 19th century appeals to you, then New York City is worth considering.  With plenty of luxury hotels as well as a wide range of budget accommodation located throughout the city, you can be as formal or as fun with your holiday as you like. Time your arrival to be present for the official opening of the season at Times Square.  

There are several options for flying into New York, with John F Kennedy International Airport being a good option.  La Guardia Airport is located just eight miles from the city, making it an ideal port of entry if you are flying in from another location in the United States.  For people who don't mind a little drive to get into New York, flying into EWR in nearby Newark, New Jersey is also an option. 
Rio de Janiero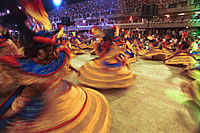 Perhaps South America would be to your liking.  If that is the case, spend your Christmas holiday in beautiful Rio de Janeiro.  Here you can enjoy plenty of open air shopping as well as spend time in some of the most luxurious salons in the world.  Street parades and all sorts of public celebrations are common during the season, making it easy to enjoy spending time with people from all over the world; or you can go for something more intimate in one of the many bistros found around the city.  

The best way to reach Rio is to fly into Galeao International, located just thirteen miles north of the city.  Buses run to and from the airport starting early in the morning until just before midnight.  There are also other forms of ground transportation available, making it possible to get to your hotel no matter what time you arrive.  Shuttles also run to most of the major hotels and resorts in the area, many on an hourly basis.  
Rome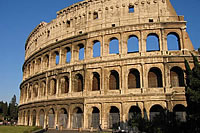 There's something special about Rome during Christmas.  The many churches located around the city are decorated for the holiday, with many of them offering additional masses and other types of worship opportunities for visitors who focus on the religious aspects of the season.  Festivals are held throughout the city, many of them ideal for families.  If you want a little nightlife, Rome has plenty to offer, with many clubs remaining open around the clock.  

When planning your trip to Rome, consider flying into Fiumicino Rome International Airport, located twenty-two miles south-west of the city.  Alternatively, the Leonardo da Vinci – Ciampino Rome Airport, which is ten miles south-east of Rome, offers a steady flow of flights into and out of the area.  

No matter what you have in mind for your holiday celebration, there are a number of wonderful destinations to consider.  Whether a romantic holiday with someone special, or a restful outing with friends or family, Christmas this year can be a very special time.  Start planning now and make this Christmas your best ever.