South America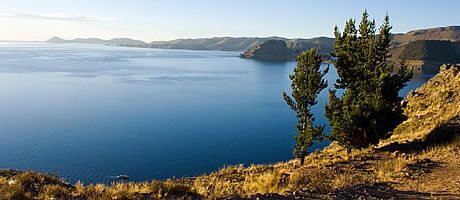 With the euro still riding high against the pound, holidaymakers looking for better may wish to consider a trip to South America. A recent survey carried out by Club Med revealed that eight in ten people prize their holidays above all other luxury items. It seems that we can do without new cars and clothes, but when it comes to sacrificing our hard-earned holidays, we Brits are somewhat reluctant.
South America offers 'unbeatable value'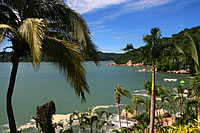 With the euro still riding high against the pound, Brits may be surprised to learn that a long-haul break to South America could be better value than a holiday in Europe. We may be in the midst of an economic downturn, but those willing to make cutbacks in other areas may well find that now is the time to go loco down in Acapulco.

With airlines slashing their fares left, right and centre, it is certainly a buyers' market and by all accounts, there are plenty of bargains to be had.
Get more 'bang for your buck' in South America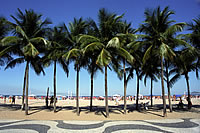 A recent study undertaken by Journey Latin America revealed that a luxury holiday in the South of France is over twice the price of a similar break in South America. Including flights, a seven-night stay in a top Paris hotel comes in at an eye-watering £3,407, while a week-long luxury holiday in Palermo comes in at just under £2,000.

The study also highlighted the high variations between the price of food, drink and admission to attractions. The cost of high tea at London's Ritz Hotel will set the average visitor back by £37, while the equivalent in Buenos Aires comes in at a much more palatable £10.

Unsurprisingly, the situation is much the same when it comes to evening meals. A three-course dinner at a restaurant in Cannes costs £50, compared to £15 for an evening meal at one of Copacabana's finest beachfront eateries.

Commenting on the startling differences, Laura Rendell Dunn, marketing executive for Journey Latin America, said: "With the current economic downturn and the sterling to euro exchange rate at an all time low, everyone will be looking for the best deal possible when booking their holiday in 2009.

"Many people will therefore be pleased to hear that South America is an increasingly affordable destination, as our price comparison has shown. The great thing about South America is that the price of living is considerably cheaper than many European destinations, meaning travellers can eat out at good restaurants every night without breaking the bank."

The cost of visiting tourist attractions in South America is also much cheaper than in Europe and the US. A cabaret show with dinner at the Moulin Rouge costs £138 - steep by anyone's standards. Across the pond in Cuba however, an evening of dance and fine food at the Tropica Havana comes in at a reasonable £42.
Where to go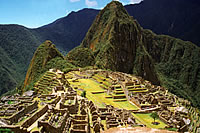 A vast and beautiful continent, South America has something to offer travellers with all tastes and budgets. The summer season lasts from December to March and this is generally the best time to visit.

Taking place in February, Brazil's annual Rio Carnival is something that everyone should attend at least once in their lives. A colourful spectacular of unrestrained pageantry, Rio Carnival is the world's biggest and best party. This year's event takes place from February 21st to February 24th.

Holidaymakers looking to stay in the city are advised to book their hotel rooms well in advance as, rather unsurprisingly, the event attractions millions of spectators. With costume parades, samba bands, beach parties and themed balls, the carnival is the perfect tonic for anyone keen to escape the doom and gloom of the credit crunch.

Another event taking place in South America this year is the Brazilian Grand Prix, which kicks off on October 19th. Anyone hoping to catch a glimpse of Lewis Hamilton whizzing around the circuit in Sao Paulo can buy tickets through the Formula 1 website.

Many people will argue that a visit to South America is not complete until you have trekked through the forests of Peru and visited the ancient Inca city of Machu Picchu. Rediscovered in 1911, Machu Picchu is one of the world's most spectacular historic sites and holidaymakers will find dozens of companies offering guided tours and treks to the top of these mysterious ruins.

Other must-see parts of South America include Angel Falls, Lake Titicaca, the Galapagos archipelago and the Nazca Lines.
Getting there
Flights to South America are readily available from most UK airports and, with long-haul carriers competing with each other for business in these tough economic times, travellers may be able to snap up a bargain.

Fares start from around £700 for a return flight and carriers offering services between London and Brazil include Air France, KLM and Lufthansa.

Airlines serving Buenos Aires include United Airlines, Alitalia, American Airlines and Lufthansa, with most flights requiring at least one connection.