Exploring China

With the Olympics just a few months away, the world's attention is very much focused on China and its activities. Among keen observers of the sprawling country are likely to be travellers, who might want to take advantage of the impending sporting spectacle to get to know China and its numerous attractions over the summer. But where exactly do you start - and where do you go from there?
Plan ahead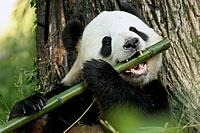 First things first - China is massive. Don't be led into thinking you can take in all of the highlights of the country over the course of a couple of weeks - or even a month. The nation has an area of some 9.6 million square kilometres with an 18,000km coastline. It may be a good idea to pick a particular region to explore or a specific itinerary to follow before jetting off.

Of course, this in itself is something of a daunting task. If you have no particular preferences, it might be best to start with the most popular tourist destinations - such as the biggest cities - and return for another visit to explore another part of China at a later date.

"China has so much to offer as a travel destination, from famous attractions ... to stunning, immensely varied landscapes and its melting pot of culture and traditions," comments Hfu Reisenhofer of Real Travel magazine.

"For now it remains one of the more challenging destinations, especially away from the main tourist attractions and major cities and particularly in terms of language. But this should by no means stand in the way of travellers - in fact, it makes the Chinese experience all the more exciting and rewarding."
An epic holiday in Beijing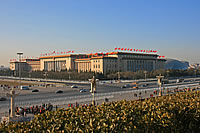 If you're planning on attending some of the events of the Olympics it makes sense to get the most out of Beijing as a sightseeing spot. Known as Peking prior to 1949, the Chinese capital offers an endless array of attractions. Take for example the sprawling Forbidden City, which, as well as providing much eye candy for architecture lovers, also houses numerous historical collections on display to the public.

Elsewhere in the Beijing municipality, the Great Wall of China is another essential sight to see and could be ideal for those with a penchant for long walks - while you're unlikely to be able to trek the length of its 4,000 miles before your holiday ends, you might enjoy seeing the local landscape from the vantage point of the top of the ancient structure while taking a leisurely stroll for a mile or two.

Other must-see landmarks in Beijing include its impressive botanical gardens, the National Museum of China in Tiananmen Square, the Summer Palace, the Ming tombs and the eye-catching Temple of Heaven.

If you're intending to take in the Olympics, Mr Reisenhofer has a word of advice. "Itís probably not the best idea to travel to Beijing with the intention of picking up tickets once you arrive - though undoubtedly this will be possible," he says.

"I'm not certain what procedures will be in place, but having lived in Beijing for a year I'm almost certain there will be proper checks on tickets. And it's probably good to bear in mind that the tickets foreigners currently residing within the People's Republic of China are able to purchase [the same tickets available to local Chinese] will be different to those sold outside China."
In and out of the city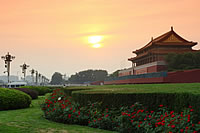 China's other destinations of interest are far too numerous to cover in detail. However, if you have your heart set upon a Chinese city break, Shanghai should also be at the top of your list. The biggest city in the country, it is something of a haven for shopaholics and food lovers alike - Shanghai is packed with shops and restaurants that are likely to keep you busy for some time.

Meanwhile, Foshan in Guangdong could be perfect for those with a passion for ancient architecture, as it is home to a host of temples and other interesting buildings. Chongqing is another city of historic interest and boasts the Dazu Rock Carvings - a UNESCO World Heritage Site - as well as various museums detailing the metropolis's communist past and the rather dubious honour of what may be the world's biggest public toilet facility.

Elsewhere, Xian is most certainly worth a visit if only to catch to glimpse of the famous Terracotta Warriors. The city is also known for the spectacular City Wall and the Great Mosque, one of the oldest in the country.

What if you're hankering to get away from the city crowds? China is home to some amazing sights outside of the big metropolises - check out Hunan province for its eerie other-worldly rocky landscapes or Ningxia for its deserts and the intriguing sight of the 108 Dagobas, a series of small pagodas thought to be built by the Mongols for an unknown reason. Shandong, meanwhile, has the largest Confucius temple in China and some mesmerising mountain scenery.
In general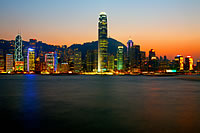 As you might expect from a massive country like China, weather patterns can vary hugely depending on where you visit, so it's worth checking to find out which is the best time to go - mountainous areas can be extremely cold during most parts of the year, while other regions boast temperatures of the 40 degrees C or more on a regular basis.

Visa issues should also be researched thoroughly. If you intend to visit areas such as Hong Kong and Macau as well as attending the Olympics in Beijing, you may need to find out whether you will be able to get a multiple-entry visa, Mr Reisenhofer says, particularly as it is not yet clear what the visa rules will be for the Games.

"General travellers not set on watching the Games will still be able to travel throughout China, though they'll have to consider their route if they intend to include HK and Macau," he comments.
Touring the Olympics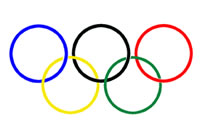 If you can't make it to the Olympics in China this year, why not visit previous host cities? From the very first host city of Athens to the likes of Paris, Tokyo, Melbourne, Munich, Moscow and Seoul, there's a diverse range of destinations to choose from. Failing that, why not look ahead to the future and start planning another Olympics-themed holiday - Vancouver hosts the Winter Olympics in 2010, while Sochi in Russia will do so in 2014, meaning there's plenty of time to start planning the ultimate break.