Explore Australasia

Australasia. A geographic zone, comprising Australia, New Zealand, Papua New Guinea and part of the Indonesian archipelago, Australasia is one of the most beautiful corners of the globe and a once-in-a-lifetime must-visit destination.
Australia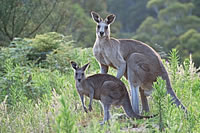 A vast, diverse and open continent, Australia is a land of striking natural beauty and great contrasts. From the bustling cosmopolitan cities to the white sandy beaches, endless deserts and tropical forests, Australia really does have something to offer every type of traveller.

Australia was discovered by Captain Cook in 1770, although the country had been populated by Aboriginal people for thousands of years before this.

Once extremely difficult to access from the UK, Australia is now a popular destination among British travellers, with numerous airlines including Virgin Atlantic, Cathay Pacific, Qantas and Emirates all offering regular flights between the UK and cities such as Sydney and Melbourne.

Australia is a great destination to visit any time of the year, but beach lovers will find it most attractive between the months of December and February, when temperatures average at around 29C. The northern half of the continent experiences the most humid conditions, with the south enjoying a mixture of cool, sunny and rainy weather throughout most of the year.

A week may be long enough to soak up the sites of England, but Australia is a different story altogether and travellers need to be realistic about the amount of time they spend there. For those intending to visit more than one territory and take in everything from the Outback to the Great Barrier Reef, then three weeks or more should be sufficient, anything less however, and you may struggle to fully appreciate this great place.

Some of Australia's most frequented cities include Sydney, Perth, Melbourne and Adelaide, and once there, visitors will find much to see and do.

Due to its vastness, flying is the quickest way to get from city to city; however, this can also be a costly option. For those who have plenty of time to spare, travelling by bus may be viable, with several long-distance bus companies, including Greyhound Australia, providing services between major cities. Most places are also linked by train, but this can be a costly and lengthy travelling option.

Getting around by car is often an economical option, particularly for those travelling in groups. However, it's worth bearing in mind that experiencing a mechanical failure in the middle of nowhere could be very unpleasant.

Some of Australia's most popular sights include the Daintree Rainforest, Kakadu National Park and the Snowy Mountains.
Tasmania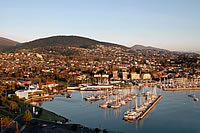 Australia's only island state, Tasmania is well worth paying a special visit to.

A heart-shaped island, surrounded by smaller islands, Tasmania is a mountainous destination with a unique geology, and is home to some of the most unusual plants and animals in the world including, of course, the famous Tasmanian devil.

Filled with enchanting forests, national parks and picturesque harbours, over 40 per cent of the area is protected.

Some of the unusual animals that can be spotted in Tasmania include the spotted-tailed quoll, platypus, wombat and forester kangaroo, as well as birds such as the dusky robin, black currawong and orange-bellied parrot.

As well as unusual animals, Tasmania is also home to more than 2,000 species of Australian flowering plants, 200 of which can only be found here.

Some of the activities on offer in Tasmania include fishing, golf, wildlife watching and trekking and for lovers of the great outdoors, there are few better destinations.

Tasmania's most popular sites include Cradle Mountain-St Clair National Park, the Tasmanian World Heritage Area and the old city of Launceston.

Travelling by car is arguably the best way to see the island, with may of its highways specially named to reflect the areas they cut through.

Visitors can take roads including the Convict Trail, East Coast Escape, Great Nature Trail and Heritage Highway, with a road to suit almost every type of traveller.

In addition, wine lovers can take the Tamar Valley Wine Route, which passes through riverside villages and vineyards, as well as old gold mines and heritage sites, while those who enjoy the feeling of great open spaces can take the West Coast Wilderness Way, which begins at Cradle Mountain and winds its way through some of Tasmania's most picturesque areas.

Tasmania is a year-round destination, with average summer temperatures ranging from 17C to 23C. As with Australia, the warmest time to visit the island is between December and February, when the evenings are long and rainfall is at a minimum.
New Zealand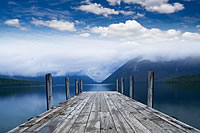 With its craggy coastlines, pristine beaches, volcanic pools and glacial mountains, there are few places capable of competing with New Zealand, and Australia's stunning next-door neighbour is well worth a visit.

New Zealand is a country of striking natural beauty and an ideal destination for fans of the great outdoors.

Spread over several islands, New Zealand is also home to a number of bustling towns and cities, which include Auckland, Christchurch and the country's capital, Wellington.

Due to its smaller size, getting around New Zealand is much easier - and quicker - than getting around Australia, with modern and efficient transport networks linking most areas.

The North Island is home to most of the major cities, while the South Island is relatively quiet. Visitors will find almost every kind of outdoor activity on offer in New Zealand, with everything from white-water rafting to skiing widely available.

As with Australia, the warmest time to visit New Zealand is between the months of December and April, although the weather is never extreme and most people will find it a pleasant place to visit at any time of the year.

A rich wine-producing country, New Zealand is an ideal destination for lovers of fine food and wine, with plenty of culinary festivals taking place throughout the year.

New Zealand has become an increasingly popular winter sports destination and is now home to 14 commercial ski areas, including Turoa, Tukino and Hanmer Springs - all of which cater for skiers of all abilities.

Some of New Zealand's most popular sights include Tongariro National Park, Ulva Island and Whanganui National Park.