Credit Crunch Travel

With the euro riding high against the pound and the UK immersed in an atmosphere of general doom and gloom, you would be forgiven for consigning your suitcase to the back of your attic and heading to Skegness this summer. However, before you do anything too hasty, perhaps you should find out just how much money you could save. With a little know-how, that dream holiday to Barbados may still be a possibility.
Haggle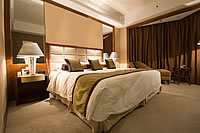 Research carried out recently by hotels.com found that penny pinching Brits save around £1.7 billion annually by haggling on holiday. With an average saving of £32.20 per traveller, a little gentle bartering is not to be sniffed at. Once the preserve of those shopping for souvenirs in Tunisia, haggling is now widely accepted and it seems that we Brits are becoming more brazen by the day.

The survey revealed that three-quarters of people have haggled their way to a bargain while on holiday, with 42 per bartering with hire car companies and 34 per cent asking for room upgrades.

Alison Couper, director of communications at hotels.com, said: "Haggling is fast becoming a buzzword for 2009. Whilst Brits have long been used to bartering for the occasional holiday souvenir, we are now seeing more people successfully wrangling over prices that previously would have seemed immovable - from hotel extras to designer dresses.

"Those who are willing to practise the art of haggling on their holiday are likely to find that their money will go even further."

Top tips for those looking to bag a bargain include haggling face-to-face, asking politely for a discount and knowing when to stop. Holidaymakers should look out for genuine opportunities - if something is already discounted, the chances are that they may reduce it further if asked.
Hotels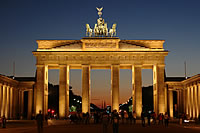 Savvy travellers can save hundreds of pounds on the cost of hotel accommodation. A top tip is to take advantage of sales and shop around - the cost of a nights' stay in a hotel could vary dramatically from one website to another.

Looking for a website that offers a price guarantee is also a good bet. Some hotel booking sites may agree to refund your money if you manage to find a cheaper deal with one of their competitors.

Avoiding dates of large events such as football matches and concerts can also help to keep costs down, as well as opting to holiday outside of the peak season.

Trading down is also an option for those looking to spend less this year. Figures from hotels.com show that you can save £50 in Berlin by staying in a four-star hotel instead of a five-star hotel. Ask yourself, do you really need a fluffy robe and slippers?

Staying outside the city centre can also dramatically reduce the cost of your stay - just think about all those extra ice-creams you can have when you have to trek five miles back to your hotel every night.
All-inclusive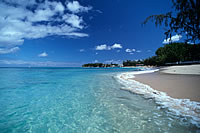 If you've been crying yourself to sleep over the decline of the pound, then an all-inclusive break is just what you need. Paying for your accommodation, food and entertainment up-front and in sterling means that travelling within the eurozone and to the US should not present any nasty surprises.

Many prices were set last year, before the value of the pound dropped, so holidaymakers should still be able to snap up some decent deals, particularly for destinations such as the Caribbean.

Speaking last week, Kayte Williams, holidays channel manager at Travelsupermarket, said that while self-catering holidays have been popular in the past, an increasing number of people are now looking to peg the price of their break with an all-inclusive deal.

"If they still want to go to Spain, they can go on all-inclusive knowing that they are not that affected by the euro issues when they get there. They can have as many drinks as they want by the pool, knowing that they are not going to go short on sight-seeing, because they just don't need to take their wallet out with them during the day," she commented.
Location, location, location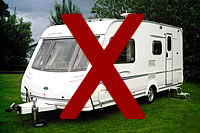 It's time to think outside the box this year. Sure, a trip to Paris is nice and romantic, but a break in Prague can be just as good and at a fraction of the cost.

Similarly, the price of a one-night stay at a four-star hotel in New York comes in at a jaw-dropping £247, while a night of four-star luxury in Dublin costs a more palatable £82.

Those looking to bag a credit crunch-busting deal this year need to be flexible about their destinations and steer clear of the usual suspects such as Rome, Paris and the Big - expensive - Apple. Instead, consider Berlin, Dubai, Frankfurt, Madrid and Las Vegas where, according to hotels.com, the average four-star hotel room comes in at less than £100.

Destinations such as Turkey and Egypt also represent fantastic value for holidaymakers this year, according to a recent report published by the Association of British Travel Agents and the Foreign and Commonwealth Office. Figures show that the number of Brits heading to Turkey and Egypt rose by 31 per cent and 38 per cent respectively last year.

And so, despite the credit crunch, there are clearly options out there for savvy holidaymakers who are willing to do their homework and carry out a little research. Jetting off to warmer climes has never been so cheap, so cancel that caravan in Skegness and get haggling.