Discovering Italy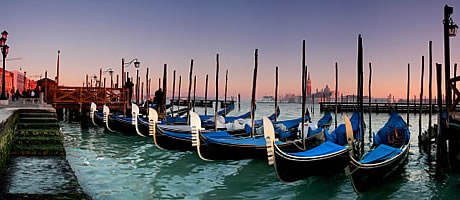 With a combination of a rich heritage, beautiful vistas, and a charm that cannot be found anywhere else on earth, Italy is the ideal place to get away for an extended holiday.  While many people think of visiting Rome, there are in fact many wonderful destinations within the country that will appeal to just about any visitor.
Venice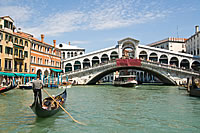 Known as the floating city, Venice has been sinking for centuries.  Still, there is plenty to see and do here.  Spend time moving about the city, using the Grand Canal as your main mode of travel, and allow yourself the luxury of investigating the shops and eateries that only the locals know about.  Gondoliers are often happy to point out little-known sites that many tourists overlook.

In between leisurely days and nights exploring out of the way delights, spend some time visiting the attractions that Venice is well known for.  These include a visit to St. Mark's Square as well as St. Mark's Basilica.

Reaching Venice by air is a relatively easy process.  Consider flying into the Venice-San Nicolo Airport, or Marco Polo International.  Both offer a number of inbound and outbound flights that connect with dozens of major cities around the world.
Pisa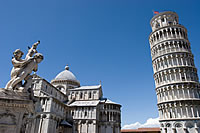 No trip to Italy would be complete without visiting the historic city of Pisa.  While you may go in order to see the famous Leaning Tower of Pisa, there is actually much more to see and do there.  Along with the beautiful street cafes and wonderful nightlife, you can enjoy a stay in a number of beautiful cottages that are found in and around the city.  Some interesting events in the history of Italy took place in and near Pisa, although not many tourists are likely to discover this fact until they actually visit the area.

To reach Pisa, the best approach is to fly into the Galileo Falilei International Airport, which provides services for both military personnel and civilians.  Shuttles as well as car hires are readily accessible, and make the trip into one of the world's best romantic destinations a pleasant one.
Rome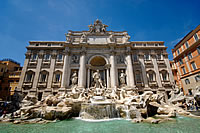 No trip to Italy is complete without seeing at least some of the magic city of Rome.  Historians, theologians, pilgrims, and people who love Italian culture are all likely to find Rome the perfect place to spend a week in the city.

As the home of Roman Catholicism, Rome offers opportunities for Christians that cannot be found anywhere else in the world.  Vatican City provides the chance to participate in massive celebrations of various events found on the Christian calendar, as well as the chance to see and experience worship as it has been done for centuries.  The area is home to some of the most beautiful churches and cathedrals in the world; the faithful could literally spend an entire week visiting houses of worship and never manage to see them all.

Touring the ruins of ancient Rome is also important for any visitor.  Guided tours help visitors to understand the importance of each of these ruins to the life and culture of the city over time, as well as provide a sense of how the past continues to exert an influence on the modern day city.   To round out the evenings, enjoying street fairs, various types of celebrations, and the life and laughter found in out of the way clubs and bistros will be sure to delight anyone who wants to relax and enjoy life for awhile.

Several airports service Rome, making it easy to get to the city from just about anywhere in the world.  Look into flights that terminate at the Rome-Fiumicino Leonardo de Vinci Airport, or the Rome Ciampino Giovan Battista Pastine Airport.  You can also consider flying into the Rome Urbe Airport, depending on where you are coming from.
Destinations in Italy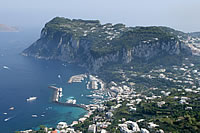 Whether you interest lies in skiing in Turin, sailing in Ancona, experiencing the culture of Milan, or seeing the sites of Florence - there is always plenty to see and experience in the beautiful country of Italy. There is also a world of out of the way destinations that are not readily noticed by most tourists.  If your desire is to soak up more of the local culture, some of these travel suggestions are sure to be of interest.

Marina Grande is a beautiful village located along the northern coastline of Capri Island.  Here, you can enjoy the simple life in a number of the small but charming cottages offered for lease by locals.  Spend your days enjoying the beautiful views, soaking up the sunshine, and enjoying relaxing walks around the village.  You will soon find yourself drawn to local shops and bistros, sometimes to the point that you lose track of time.  The friendly atmosphere provides a great way to leave your troubles behind and enjoy life.

If something a little more above sea level is to your liking, consider the village of Civita de Bagnoregio.  Situated along the side of a hill, the village features all the amenities of life in a small town, including charming places to stay, and provides plenty of opportunities to eat your way to a perfect holiday.  You also command a breathtaking view of the surrounding valleys and other villages.

For those who love hiking and climbing, the village of Bolanzo may be an ideal destination.  Located in the Dolomites, there are opportunities to enjoy climbs and hikes designed for the day only, or to go for something that is a little more challenging.  Novices who want to try the hiking are welcome to contract with local guides who help to ensure that no one is lost and can find their way back to the village with ease.

Depending on where you plan on visiting in Italy, the airports in Rome, Pisa, and Venice may not be your best option.  You can also consider the Verona Villafranca Airport, if you plan on visiting some of the out of the way sites scattered around the country, or take advantage of various ground transportation options that connect the larger towns and cities.

Whether you are interested in history, religion, or just want to get away and relax for a while, Italy offers something for just about everyone.  From nightlife to quiet places where you can think, take leisurely walks, and forget your cares, there is something there for you.  Start looking into the possibilities today.