Travelling on a Budget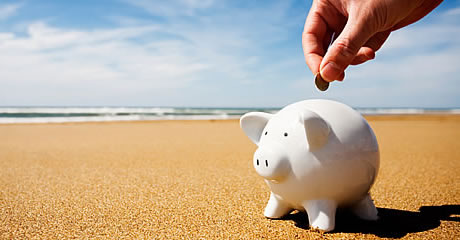 It doesn't take a lot of money to enjoy travelling; what is does take is some careful and sometimes creative planning. Following just a few simple pieces of advice it is possible to go wherever you like, having a great time and still not breaking the bank.
Looking into your airfare costs well in advance.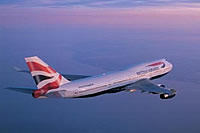 One mistake that many travellers make is waiting until just before a trip to book flights, hotels and car hire. Usually this means added expense that inflates the overall cost of the trip, sometimes even doubling the amount you end up paying for these essentials, especially if your destination is a popular destination such as Bermuda, Rio de Janeiro, Aruba, or Kingston. 

In order to keep these expenses to a minimum, start investigating your options well before you plan on leaving for the trip. Take the time to compare airfares with different airlines and see what type of pricing is available. If it is possible to be somewhat flexible with your departure and return dates, enquire if leaving early or later would result in a significant decrease in the cost of the tickets. Try to focus on travel days that are not considered "peak" travel days; the selection of seats will be better and there is a good chance that a price break or two may come your way.  You may wish to check out our True Cost of Low-Cost feature for useful information on travelling on a budget.

Time of day is another way to trim your travelling expenses and stay within your budget.  Many airlines offer discounts to passengers who are willing to fly late at night or at other times when it's harder to fill the plane.  With a little luck you can save a great deal by flying to Paris or Rome on what is a slow day and end up getting a booking on a flight that includes an evening discount.
Compare pricing on hotels and apartments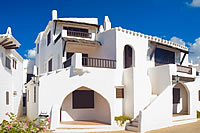 Just as it is a good idea to do some cost comparison when booking your flights, you also want to see just what type of deal you can get in the way of hotel accommodation.

If you belong to some type of frequent or preferred flyer incentive, there is a chance that you will have accumulated enough points to offset the cost of the hotel.  Even if you don't, some plans do include significant discounts over standard nightly rates if you fly with certain airlines. 

However, before you assume that your best deal will be going with a hotel that has a working relationship with the airline, take the time to research hotel rates online. Look for discount coupons, special price breaks for booking in advance and first time guest discounts. 

Many five star hotels in such exotic places as Copenhagen, Athens, and Milan offer excellent discounts for those who take the time to ask. If you find a deal that is very appealing, call that hotel location directly; it may be possible to obtain a manager discount that will save even more off the cost of your stay.

Keep in mind that a hotel is not your only option for accommodation at your chosen destination. Many travellers trim travelling expenses by looking into the possibility of staying at a hostel or even renting a room in a private residence.  These costs are often much less than even the most inexpensive of hotels and give you the opportunity to meet new people.  You may also wish to check out our Tips for the Single Traveller feature.
Don't forget about the car hire.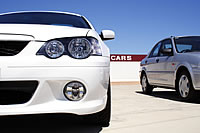 Unless you plan on using public transportation a car will be necessary to get around. Rather than wait until you arrive at your destination, always book your vehicle in advance. You will not only avoid long lines when you arrive at for instance, Brussels Airport, but also have the chance to investigate discounts for weekly rentals that may or may not be available on the spur of the moment. 

Researching ahead of time also gives you the chance to compare rates with different services and choose the one that offers the best service at the lowest rate.
Choose your wardrobe with care.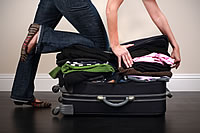 Deciding what to take along for the trip can often be a chore. For many people, they simply grab everything that they think will be needed and hope for the best.  As a result, they have far more luggage than they need and end up paying astronomical fees for the extra weight. 

Avoid paying fees for extra luggage by taking some time to identify items of clothing that can be mixed and matched rather than take an outfit for every occasion.  This helps to cut down on taking along so many accessories, extra shoes and other bulky items that are sometimes not even worn during the trip.

It also means you will have what you need for the beach at Montego Bay as well as the sweater you need for the trip to Geneva. For a week long trip, try to limit yourself to one carry-on piece and one piece to check in at the airport. For the most part that will keep you under the weight limits and allow you to save that money for other expenses.
Always plan what to see and do in advance.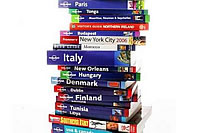 In order to know what clothing you need to take along it's a good idea to plan out your activities for each day of the trip. Allowing for the type of activities you will enjoy not only allows you to pack more efficiently, but also allows you to make sure there is money set aside for each event or activity you want to include in the itinerary. That way, there are no surprises when you arrive and find that a particular event does not meet your budgetary limitations. 

As a general rule, there are often many sites to see and things to do that cost nothing at all. Trips to museums, parks and waterfronts are always possibilities.  Incorporate some of these into your plans along with events such as concerts and other activities that usually do cost something. Destinations like the Cayman Islands, the Bahamas and Puerto Vallarta all offer plenty of fun that is free for the taking. At the end of the trip you will have seen and done a great deal, but managed to do so without putting your budget in peril.

Travelling on a budget can be a challenge; however, a small budget does not mean you have to cancel a trip or even do without some of the things you want in order to manage the excursion. Plan carefully and sort everything out well in advance and you'll find that you can travel on a tight budget, and still have a lot of fun.