South Africa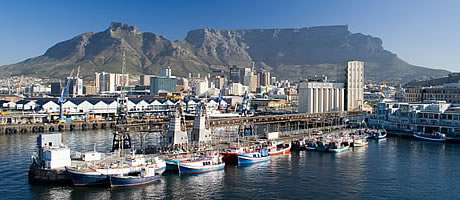 With the euro riding high against the pound and the dollar looking equally strong, holidaymakers could be forgiven for thinking there is no refuge from the dramatic currency fluctuations we have seen of late. However, there are still a few places where a pound will buy more than a postage stamp and one such destination is South Africa.
South Africa
Earlier this month British Airways predicted that South Africa will be the top long-haul destination of 2009, as Brits seek good value and more bang for their buck.

Speaking at the time, British Airways head of UK and Ireland sales Richard Tams said: "It's not all doom and gloom for travel in the current economic climate as destinations such as Dubai and the Caribbean Islands of St Kitts and St Lucia continue to experience growth and investment, so we anticipate greater numbers of customers wanting to travel there.

"South Africa will be popular thanks to the relative strength of the pound against the rand and the upcoming British Lions tour."

The latest Post Office Holiday Costs Barometer revealed that the pound is stronger in South Africa now than it was a year ago. Furthermore, the barometer shows that a three-course meal in Cape Town comes in at £35.38, compared to Australia, where a meal costs £62.33.
Cape Town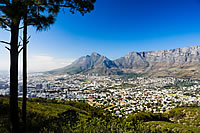 The first stop for many people visiting South Africa is Cape Town, which is home to the iconic Table Mountain and some of the most spectacular scenery the world has to offer.

Holidaymakers can venture up the mountain in a cable car for around £8 and there are a number of lookout points offering unrivalled views of the city and its stunning coastline.

Another must for those visiting Cape Townis a visit to Robben Island, once home to one of the world's most famous political prisoners, Nelson Mandela. Today the island is a heritage site and a permanent reminder of the price paid for political freedom by many of its former inhabitants. Regular tours are available, which include a visit to the tiny cell where Mandela spent so many years, along with a stroll around the exercise yard.

Meanwhile, a trip to the Kirstenbosch National Botanical Gardens is sure to delight nature lovers. Situated 13 kilometres outside of Cape Town, the gardens are home to a diverse range of flora and fauna, with one area featuring over 2,500 plant species from the Cape Peninsula.

Those looking for a little adventure can head to the Ratanga Junction theme park, which is situated just 15 kilometres from the city centre. The park has everything from white-knuckle rides to bird shows and is sure to go down well with the younger members of the family. Rides include the Cobra, which reaches speeds of 100 kilometres per hour and the more mellow Bar-One Bushwacker, which takes families on a jungle adventure.

When it comes to dining in Cape Town, holidaymakers will be spoilt for choice. The city is renowned for the quality of its restaurants and the delicious fresh seafood is second to none. Some of the city's best restaurants include Jardine on Bree Street and The Showroom at green point.
Johannesburg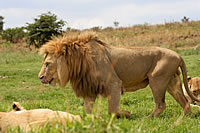 The economic centre of South Africa, Johannesburg is the country's largest and wealthiest city. Like Cape Town, Johannesburg is home to dozens of impressive attractions, including the popular Apartheid Museum, which may be of interest to those keen to learn about the country's history.

Located just 20 minutes from the airport, the Apartheid Museum charts the rise and fall of the political movement and features 22 exhibition areas, with a range of interesting photographs, text panels, films and historic artefacts.

Another major attraction is Johannesburg Zoo, which is home to over 2,000 animals and 365 different species. Situated on Jan Smuts Avenue in Parkview, the zoo is one of the few places where the rare white lion can be seen and moonlit tours are also available for those keen to learn more about the attraction's nocturnal animals.

Meanwhile, those looking for bright lights, entertainment and plenty of fun can head to the Gold Reef City complex. Home to a 24-hour casino, theme park and several restaurants, Gold Reef City is a one-stop shop for all your entertainment needs and is one of the city's most popular attractions. As well as trying their luck on the roulette table, holidaymakers can enjoy performances of traditional African dances and learn a little more about the place in Gold City's very own museum.

A bustling and cosmopolitan city, Johannesburg is home to dozens of award-winning restaurants, including Browns of Rivonia, The Bell Pepper and The Singing Fig. The open-air dining on offer in Johannesburg is also particularly good.
Getting there
Regular flights are available to both cities and with carriers slashing their fares left, right and centre, there are some excellent deals to be had. Airlines serving Cape Town include Air France, KLM and British Airways, while regular flights are available to Johannesburg with carriers such as Etihad Airways and Emirates.

One thing is certain, those looking for a long-haul break and some winter sunshine will be hard-pushed to find a better and cheaper destination this year.