Hidden Gems

If the thought of staying in a resort that offers full English breakfasts and 24-hour karaoke fills you with fear, then do not fret - there are still plenty of authentic destinations left to explore.
Escapism?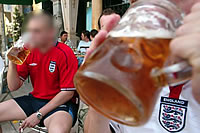 A recent Telegraph travel poll found that 86 per cent of Brits like to avoid their fellow countrymen when jetting abroad.

Although many holidaymakers enjoy being surrounded by people who speak their language and like having the option of eating British food, for some the idea sends a cold shiver down the spine.

For those keen to escape British life and immerse themselves in another culture, there are still plenty of hidden gems to explore.
Finland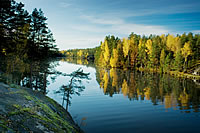 Despite its stunning landscapes, clean lakes and lush forest areas, Finland attracts relatively few British holidaymakers, compared to other European countries and is the perfect destination for those looking to relax in tranquil surroundings and escape the hustle and bustle of everyday life.

From Lapland in the north to the pristine lakes of the east and the archipelagos in the south-west, there is no shortage of stunning places to explore.

Some of the carriers currently operating flights between Finland and the UK include British Airways, Finnair and Scandinavian Airlines, with regular services available between London and Helsinki.

Once in Finland, you will find plenty to see and do, with dozens of hiking trails and parks to visit, as well as historic attractions and bustling towns and cities.

The Koli National Park, which is located in the east of the country, is home to a range of animal species, unique geological features and forested hills. Hundreds of years ago it was used as a sacrificial site and, in the 19th century, as a place of pilgrimage for Finnish artists.

Inland, visitors can enjoy the Tahko Boating Route which was opened in 2002, following the completion of the Karjalankoski and Juankoski canals.

Meanwhile, those looking to soak up some culture will find many museums and heritage sites to visit, such as Hame Castle.

Constructed in 1260 due to concern over the growing threat from Novgorod, the castle was restored between 1953 and 1988 and now houses a series of exhibitions from the Finnish National Museum.

Other popular historic attractions include the Museumship Pommern, which is located in the south-east of the country.

The four-mast ship was converted into a museum in 1957 and is the only vessel of its kind that has been preserved in its original condition.

Now moored beside the Aland Maritime Museum, the vessel is a striking monument to a golden era of sailing.
St Martin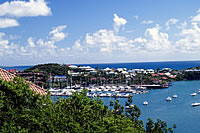 A small island, measuring just 37 square miles, St Martin is a stunning destination and a hotspot for beach lovers and watersports enthusiasts.

Around two-thirds of the island is governed by France, while the remainder is owned by the Netherlands Antilles.

Those looking to travel to St Martin are generally required to take a connecting flight from Paris or Amsterdam, with regular services operated daily by Air France and KLM.

One of the most cosmopolitan destinations on the planet, St Martin combines French style and sophistication with laid-back Caribbean charm.

Some of its top attractions include Fort St Louis, which was built in 1767 to protect the area of Marigot from foreign invaders.

Today it is one of the island's most popular historic attractions and those hiking to the top will find unrivalled views of the surrounding area.

There are more than 37 beaches on the island, including Orient Bay, which boats a long stretch of soft white sand, with an underwater marine reserve and coral reef.

Underwater visibility extends for up to 200 feet in some areas, making St Martin the ideal destination for diving and snorkelling.

The island enjoys a bustling nightlife and visitors will find plenty of restaurants serving up fresh seafood, as well a Creole dishes and French cuisine.

Visitors will also find dozens of small shacks offering authentic jerk chicken dishes and grilled fish, where holidaymakers can dine in a relaxed setting for less than ten dollars.
Croatia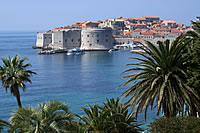 Another destination where holidaymakers can soak up some culture is Croatia.

Although it is becoming increasingly popular with Brits, it still only attracts around 221,000 annually and has a great deal to offer travellers, from glorious beaches to interesting historical attractions and bustling cities.

The stunning city of Dubrovnik is located in the south of Croatia and in the heart of its tourist region.

Described by Lord Byron as "the pearl of the Adriatic", Dubrovnik is a spectacular mix of Baroque buildings, historical monuments, museums and small cafes.

Some of the carriers currently operating flights between the UK and Dubrovnik include Croatia Airlines and Swiss.

As well as Dubrovnik, those visiting Croatia will find several other interesting destinations to explore, such as the old city of Zagreb.

A fascinating and historic destination, Zagreb is home to dozens of museums, galleries and memorial centres, including the Archaeological Museum, which was founded in 1846 and holds more than 460,000 items in its collections.

The Croatian Architecture Museum is also well worth a visit. The facility opened in 1995 and charts the development of architecture in the country from the 19th century to the present day.

The areas surrounding Zagreb are equally stunning, including the picturesque town of Krapina, which lies in the heart of Hrvatsko Zagorje and is home to several pre-historic sites, such as the Husnjakovo hill cave.

Discovered in 1899, the cave was found by Dragutin Gorjanovic Kramberger, who uncovered the bones of 20 pre-historic men, along with several tools and other implements.

Today, those visiting the cave can view a permanent exhibition and see life-size replicas of the men and animals that would have once inhabited it.