Long-haul adventures

With a daily dose of doom and gloom in the newspapers and the cost of houses going down faster than a share in RBS, you could be forgiven for thinking that the credit crunch has no silver lining. Don't fret though - all is not lost. If you've been dreaming of a holiday down under or longing to soak up some Caribbean sunshine, then now could be the right time to pack your bags and take that long-haul trip of a lifetime.
Make your pounds go further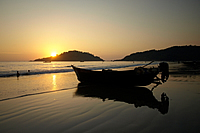 A recent Holiday Cost of Living survey published by Thomas Cook revealed that a holidaymaker in Goa can expect to spend around £14.10 per day on food and drink, compared to someone visiting Cyprus who will be paying more than £45 for the same thing.

So, it doesn't take a mathematician to realise that paying a little more for a long-haul flight could lead to huge savings overall.

Another place where your hard-earned pounds will work harder is Cuba, where a three-course meal costs an average of £15 and a cup of coffee comes in at £1.

Brits will also find great value for money in South Africa, with the pound still holding its own against the rand.

Earlier this year British Airways predicted that South Africa will be one of its top long-haul destinations for 2009, with its two biggest cities - Johannesburg and Cape Town - set to prove particularly popular.

The carrier claimed that despite the doom and gloom, destinations such as Dubai and the Caribbean islands of St Kitts and St Lucia will also continue to attract Brits, as well as Barbados and Jamaica.

Commenting at the time, Richard Tams, British Airways' head of UK and Ireland sales, said: "Destinations such as New York will remain firm favourites with both business and leisure travellers despite the economic downturn, as savvy flyers know there are still bargains to be had and the Far East and Australasia continue to draw people looking for real adventure experiences."
Brits want 'more than sun and sangria'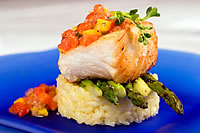 A report published by Kuoni in January indicated that many of today's well-travelled Britons are no longer content to take a two-week package break in Tenerife. Nowadays, they want the chance to have an adventure, learn new skills and soak up more than just sunshine and sangria.

Nick Hughes, managing director of the organisation, said that people want to get under the skin of their destination and truly explore it.

"Travel is no longer just a holiday choice. It impacts our lifestyle, stimulates our wellbeing and influences our fashion, design and food choices," he added.

The report indicated that people are no longer happy to tick off a destination from their list; they want "more active participation", with 26 per cent of people looking to stimulate their mind while they are away and 33 per cent eager to improve their physical fitness and nurture their bodies.

Banana boat rides and pedalos are a thing of the past - today's refined holidaymakers want spa treatments and hiking excursions.

The research also revealed that people are keener than ever to sample local cuisine and music.
Go east 'for great value'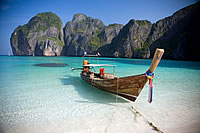 Thailand may have had some troubles over the past six months but it continues to be one of the best value destinations for British holidaymakers. Once the dust has settled prices are likely to be lower than ever, with hotels dropping their prices to lure holidaymakers back.

Research published by the Post Office earlier this year found that Thailand is the best value long-haul destination for British holidaymakers.

The study involved buying eight typical holiday items in countries from around the world and revealed that a basket of goods in Thailand comes in at £39.89, while the same items in Barbados could set you back around £153.73.

Post Office Travel services spokesman Andrew Spice commented: "The Thai Baht may have strengthened against sterling but prices remain very low in the country, as our new holiday costs barometer shows and the discounts now available in top resorts such as Phuket and Hui Hin will make Thailand unbeatable value."
Closer to home?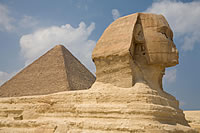 If you're not quite ready to jet off to the other side of the world and the prospect of a ten-hour flight sends chills down your spine, then you could consider a mid-haul jaunt to Turkey or Egypt.

Located outside of the eurozone, both destinations offer exceptional value for British holidaymakers and regular flights are readily available from the UK.

Figures released by M&S Money this month show that such destinations are already proving popular with Brits. Sales of the Egyptian pound and Turkish lira have increased by 20 per cent and 46 per cent respectively during the first quarter of the year, compared to the same period in 2008.

James Yerkess, a spokesman for the organisation, said that despite the recession, British people still want to take holidays abroad and are increasingly looking at ways to make their money go further.