Cathay Pacific Flights and Routes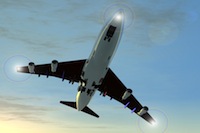 Cathay Pacific fly to 92 destinations worldwide and has connections to over 30 Asian cities.
Cathay Pacific is expanding its fleet of aircraft, following a very successful period. The Chinese airline has regularly been in the top three international airlines, according to Skytrax Research. It has commissioned 27 more aircraft; these will be Airbus A330-300s and Boeing 777-300ERs, with two further Airbus A350-900s are expected to join the growing fleet by the end of 2015.
The latest aircraft are in addition to the airline's biggest-ever order for a total of 36 planes. Cathay Pacific is expecting substantial growth on top of the successes it has made in recent years, and is also seeking to make its fleet more environmentally friendly. Their annual turnover is on the rise and this has resulted in bonuses being paid to their staff. The benefits to customers are likely to be huge with levels of comfort and the specifications of equipment and luxury being provided all bound to increase on-board the new aircraft. The new aircraft will have the latest in seating technology available allowing for even greater comfort on long flights. Additionally the benefits to the planet as a whole are to rise as the new aircraft will be both efficient and result in fewer emissions.
Cathay Pacific is a member of OneWorld