Qantas Flights and Routes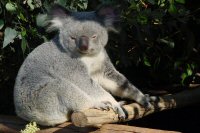 Qantas Airways regarded as one of the worlds leading long distance airlines and Australia's strongest brand, fly to many worldwide destinations from a variety of Australian airports
Qantas and American Airlines have announced their intention to seek approval for a mutually beneficial joint business agreement or JBA. The deal is intended to cover scheduled flights between the United States and Australia/New Zealand and other destinations.
American Airlines have filed for approval with the US Department of Transportation, while Qantas is seeking approval from the Australian Competition and Consumer Commission and the New Zealand Minister of Transport.
The joint business agreement between the two airlines will see them reconcile and cooperate on marketing, planning, pricing and scheduling. Although the JBA creates a shared financial objective, there will be no shared revenues between Qantas and AA.
Representatives of the two carriers both lauded the JBA, citing improved passenger services, better fares and an increase in frequent flyer benefits for the good of their customer base. The ultimate goal of the agreement is to form the basis of a joint platform from which to launch a mutually profitable scenario for both companies and to provide enhanced benefits to their passengers. The platform will bring greater cohesion to flights between the South Pacific and North America.
Currently, Qantas flies to 21 international destinations in 15 countries, while American Airlines serves 76 international destinations in 46 countries. Between the two, they cover vast areas across Africa, North and South America, Asia, Europe and Oceania. The agreement does not include Qantas Freight, Qantas Link or Jetstar, for the Australian company or American Eagle or AmericanConnection for the US carrier.
Qantas is a member of OneWorld