United Airlines Flights and Routes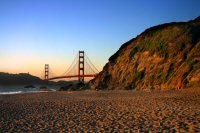 United Airlines fly to over 800 destinations worldwide including Valencia, Elat, Reykjavik, Warsaw and many US cities
United Airlines has expanded its range of domestic and international routes in conjunction with its sister company, Continental Airlines. United's expansion plan is part of an effort by parent company, United Continental Holdings Inc, to consolidate and optimise the combined networks of the two airlines.
The new flights operate from the US west coast cities of Los Angeles and San Francisco to Hilo, Hawaii and offer the only non-stop service between the continental United States and Hilo. Other new services fly to Guadalajara, Mexico; Idaho Falls, Idaho; Port Au Prince, Haiti and Stuttgart, Germany.
United Continental Holdings is the parent company for United Airlines, Continental Airlines and a number of smaller carriers. The company is responsible for an average of 5,820 daily flights to 373 airports on six continents and offers economy as well as business class options on most routes. The airlines operate out of hubs in Chicago, Cleveland, Denver, Guam, Houston, Los Angeles, New York, San Francisco, Tokyo and Washington D.C. United Airlines is also a member of the Star Alliance, the codesharing network that enables its members to extend their reach even further.
United Airlines is a member of Star Alliance