Air India Flights and Routes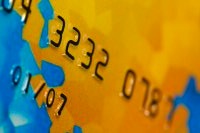 India's national flag carrier. Air India's worldwide network now covers 44 destinations
Air India, which is one of the biggest and most popular carriers in the sub-continent, has introduced a new promotion scheme involving Silver and Platinum passes for its passengers.
All passengers flying Air India will be pleasantly surprised with the Airline's most recent promotional scheme, the Silver and Platinum pass. This pass will be available to all passengers using the airline's domestic network and is, in essence, a short-term promotional scheme. The passes, which will allow passengers to travel at affordable and economical rates, will be available for a period of ten days only from the date of issue and come in two versions. They will enable passengers to enjoy unlimited travel in the airline's executive and economy class. The Silver pass will enable customers to fly in economy class to a domestic destination at an enviable rate of only 30,000 INR. The Platinum pass, on the other hand, will allow for executive class travel to any domestic sector for only 50,000 INR. These rates include taxes and represent a great offer for all Air India passengers taking domestic flights.
The passes will be available to passengers at Air India offices and also travel agencies approved by the airline across India. They will be valid for ten days, with the day of travel being counted as the first day of validity. An Air India spokesperson confirmed that this promotion is being made in an effort to ensure that all its passengers benefit from its competitive and affordable rates.
Air India is a member of Star Alliance