Austrian Airlines Flights and Routes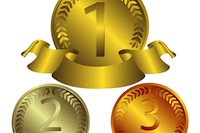 Austrian Airlines operates scheduled and charter flights from Austria to destinations including Sydney, Mauritius and Tokyo
Austrian Airlines has been voted as one of the top three carriers in the world. It was the only European airline to be voted into the top three for this category. The company also took second place for having the Best Business Class Catering for their exclusive in-flight service. If this was not enough, the airline also took second place in the category of Staff Service Excellence Europe. This highly competitive survey was based upon the combined influence of more than 18 million passengers who cast their views.
Austrian Airlines connects Eastern and Central Europe as well as many international cities. The wide range of destinations include Tehran, Minsk, Warsaw, Moscow and Pristina.
Austrian Airlines is a national carrier airline based out of the country's capital city, Vienna. The company began in 1957 and was formed from the merging of Air Austria and Austrian Airways and their first long haul flight was in 1969 from Vienna to New York. Austrian Airlines became a member of Star Alliance in 2000, and subsequently increased their size and influence further still by purchasing Lauda Air.
Austrian Airlines is a member of Star Alliance