Oman Air Flights and Routes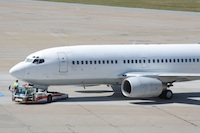 Oman Air is the flagship company of the Sultanate of Oman. From it's hub in Muscat, they fly, direct, to major destinations in the Gulf. They aslo have routes to India, Egypt and Lebanon
Oman Air, the air carrier for the Sultanate, is set to receive a seventh Airbus 330-200 passenger jet in accordance with two agreements signed with the Airbus Company. The two contracts specified the purchase of four A330-300 and three A330-200 jetliners.
The representative for the air carrier states the reason it chose the Airbus models was the luxury standards and high quality of technology. He went on to say that it fit in with the carrier's long-term strategy regarding operation of a reliable and efficient fleet.
The new Airbus is equipped with two classes: economy and business. The new aircraft seats 196 passengers in the economy seats and 20 passengers in business class. The seats in economy class offer individual 10-inch screens and adjustable head and foot rests. The Business Class seats offer a 17-inch entertainment screen, conversion to a full flat bed, a buddy seat and electronically controlled back and leg rests.
The new Airbus offers greater flexibility for the airline's passengers due to the increase in scheduled flights. The company will be able to offer daily flights to Kuala Lumpur and Frankfurt instead of the existing schedule of five weekly flights. With the addition of the Airbus, the carrier's route between Muscat and Milan will be a non-stop flight and the layover will be eliminated.
The airline currently flies to 14 destinations around the world. Its fleet consists of 26 aircraft, including the following models: Airbus 300-200, Airbus 300-330, Boeing 734, Embraer 175 and ITR.