SAS Flights and Routes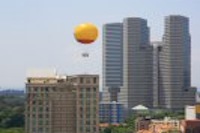 Scandinavian Airlines has flights from Scandinavia to Europe and intercontinental destinations including Thailand, Lithuania and Iraq
Scandinavian Airlines and Singapore Airlines seek to further enhance and develop their partnership. The proposed deal will involve network cooperation on new sectors and may also include additional codeshare flights.
The first codeshare agreement between the two carriers came into effect in December 2010, when Scandinavian Airlines added its SK codes to Singapore Airline's flights to Singapore from Copenhagen and selected flights between Bangkok and Singapore. As part of the reciprocal partnership, Singapore Airlines added their SQ prefixes to SAS flights from Copenhagen to Stockholm, Oslo and Helsinki. Both companies see further opportunities for cooperation and the chance to introduce seamless travel between the continents of Europe and Asia.
As SAS works on securing additional route and codeshare agreements with other major carriers, it once again puts them at the forefront of an industry that already considers the company to be leaders in international cooperation. It was this same spirit that led to the formation of the Star Alliance, where integration of global traffic is shared with Air Canada, Lufthansa, Thai Airways and United Airlines, among others.
The company's own industry-leading goals in the field of caring for the environment may also become the subject of further 'letters of intent'. They include having the most efficient fuel saving programme by an airline, 20% lower emissions by 2020, traffic growth included and being seen as the most environmentally conscious airline in Europe.
Currently, SAS offers cheap flights to and from Scandinavia to Asia, Europe, the Middle East and the United States. It operates more then 800 flights a day, carrying over 24 million passengers annually.
SAS is a member of Star Alliance