Asiana Airlines Flights and Routes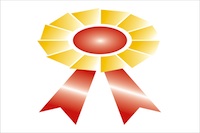 Asiana Airlines fly to 12 domestic Korean cities and 17 international cities
For the seventh consecutive year Asiana Airlines has won the award for having the Best Onboard Service and Flight Attendants. The survey was conducted by Global Traveller magazine which has more than 100,000 readers and more than 25,000 survey participants.
Being Korea's second largest airline, Asiana was also awarded with the Best Airline in North Asia for the second year in a row as well as being awarded with the Best Trans-Pacific Airline for the second time since 2008.
These awards are conducted by surveys though Global Traveller readers. There are more than 62 travel categories such as best choices for airports, tourist spots, airlines, and hotels.
Passengers of Asiana Airlines applauded the airline for its innovative services such as onboard chef, magic shows, upgraded cabin facilities, and make-up services. The airline also has a new OZ Quadra Smartium seating plan that provides travellers with optimum space due to its zigzag cabin layout.
Asiana Airlines is based out of Incheon International Airport at Seoul. It operates an ultra modern, lively fleet of more than 70 aircraft that flies to both domestic and international cities. Some of the airline's European destinations include Frankfurt, Paris, Amsterdam and London. Asiana also has regular flights to South East Asia, the USA, and Australia.
In the past, the company has also won the prestigious Airline of the Year award with votes from more than 17.9 million travellers from over 100 nationalities worldwide.
Asiana Airlines is a member of Star Alliance