Japan Airlines Flights and Routes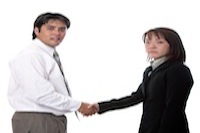 Japan Airlines fly from Tokyo to North America, Europe, the Middle East, Asia, China, Australia and New Zealand
Japan Airlines (JL) has expanded the partnership it holds with China Eastern Airlines. The amount of eligible flights possible through the Mileage Partnership Agreement has increased. This means that it is now much easier for passengers to receive and redeem mileage points.
Members of the JAL Mileage Bank (JMB) can gain mileage with any flights taken with China Eastern, not only between Japan and China but also domestic flights within China which includes non-codeshare flights. A further 28 flight routes, through which it was not previously possible to claim mileage, are now available for JMB members. However, flights operated by an airline other than Japan Airline but marketed by China Eastern will not be eligible for JMB members to claim mileage.
Japan Airlines began its Mileage Partnership Agreement with China Eastern in 2008. This relationship developed into codeshare partners in 2002 and the Japanese airline now codeshares a number of routes between China and Japan. Other partners in this Mileage Bank program include the Oneworld alliance carriers British Airways, American Airlines and Qantas Airways and the non-Oneworld carriers China Eastern Airlines, Hokkaido Air System and Air France.
The partnership extension has given passengers who travel between China and Japan even greater benefits. The airline has further networks with Dragonair and Cathay Pacific Airways as well as China Eastern and all are part of the airline alliance Oneworld. By working closely together they succeed in making travelling to these countries much more convenient and advantageous.
Japan Airlines is a member of OneWorld