China Eastern Flights and Routes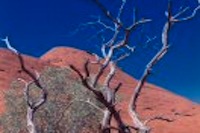 China Eastern offer international flights to Australasia & Asia via Shanghai plus many domestic destinations in China
The Australian tourist industry is expected to take a boost, as China Eastern has announced an increase in its services from Shanghai to both Melbourne and Sydney. Flights now operate daily instead of the previous four times a week.
The increase in frequency of flights will also be of great benefit to business travellers. Russell Balding, CEO at Sydney Airport, observed that, from a business perspective, customers were always looking for daily flights, rather than having to lay over in a city for 24 or 48 hours longer than was really necessary.
Passengers flying business class will have access to the business lounges at the Sydney and Melbourne international airports, while Frequent Flyer points are available to all passengers travelling with the airline.
Flights between Sydney and Shanghai use Airbus A330-300s, while Melbourne-Shanghai flights use Boeing 767-300s. Flights from Australia leave mid-morning and arrive in China mid-evening, with overnight return flights from Shanghai.
China Eastern is a member of SkyTeam