Kenya Airways Flights and Routes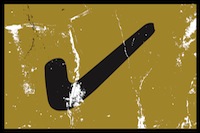 Kenya Airways fly from Nairobi to many destinations including Dubai, the Seychelles, London and Amsterdam
Just as charity begins at home, so, it seems, does pride in your own home-grown companies. Kenya Airways has been voted as the top company that the people of Kenya feel makes them proud. Two sister newspapers from Kenya – The Daily Nation and The Business Daily – ran a survey amongst their online readers to identify the Kenyan company which made Kenyans most proud.
It was a pretty overwhelming victory for the airline with nearly a third of the readers of the newspapers, that voted, choosing them for the top spot. The beauty of this particular survey is that correspondents were able to clarify what it was about Kenya Air that made them proud. Amongst the reasons for voting for the airline were the company's aggressive business plan when it came to taking on other airlines and their expansion into Africa. The use of the national flag on their aircraft also inspired pride amongst the people of Kenya and this in turn may actually have an effect upon other Kenyan companies. It is possible that the Kenyan flag could be used as a badge of honour for other export firms to place upon their products as a result of this survey.
Kenya Airways whose slogan is 'Pride of Africa' have been a force to be reckoned with since their inception in 1977 and have regularly been voted 'African Airline of the Year'. All of these accolades can only be good for the airline's growing number of satisfied customers as more routes are forged and the high standards of service improve even further.
Kenya Airways is a member of SkyTeam