Royal Air Maroc Flights and Routes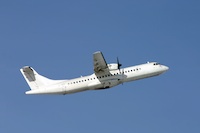 Royal Air Maroc fly to four continents, Africa, North America, Middle East and has scheduled flights departing from the major capital cities in Europe
The Franco-Italian airplane manufacturer ATR gained EASA certification for its new model, the 72-600, after two years of extensive testing. The new aircraft is more capable and powerful than its predecessor, the 72-500. The first production of the aircraft will be presented to Royal Air Maroc at a ceremony at the Paris Air Show.
The new 68-seat turboprop offers improved fuel consumption and a maximum payload and went through a rigorous 75 test flights spanning 150 hours. The new aircraft is also equipped with new communication, navigation and monitoring systems, as well as a new MPC computer system regulating aircraft maintenance and protection functions, five LCD screens, flight management, automatic pilot and alert management systems.
ATR chose Toulouse, France as the test campaign site with additional flights to the French cities of Tarbes and Agen, the Swiss city of Lugano and the Charles de Gaulle Airport in Paris.
Royal Air Maroc, is the premier airline carrier for Morocco and operates short-haul flights for national connections, medium-haul flights to Central Africa, Europe and the Middle East and long-haul flights to the United States and Canada.
The airline has pre-ordered four of the ATR 72-600s with the first delivery next month. Meanwhile, the Moroccan air carrier has also ordered two ATR 42-600s, which are still in the testing phase. The ATR 42-600 aircraft is completing 60 test hours and expects to win certification by the beginning of next year. ATR will deliver the first 42-600 to Air Tahiti next year.