Ethiopian Airlines Flights and Routes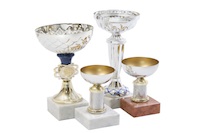 Ethiopian Airlines is an airline based in Addis Ababa, Ethiopia. It is the national airline of Ethiopia and operates scheduled international passenger and freight services to 50 destinations world-wide, as well as domestic services to 28 destinations and passenger and cargo charter flights. Its main hub is Bole International Airport, Addis Ababa.
The award ceremony for the Bombardier Airline Reliability Award took place in the Canadian embassy in Addis Ababa on 31st May 2011. This award is presented annually in recognition of outstanding service reliability. Ethiopian Airlines was announced as the winner for 2010. Since March 2010, Ethiopian Airlines' on-time flight performance has reached an impressive 99.3%.
The airline has played a key role in connecting the various regions of Ethiopia to the capital, allowing passengers to travel the country frequently and efficiently. This has been helped in no small part by the introduction of next generation Q-400 Bombardier aircraft, which boast the quietest engine in its category.
All this is good news for passengers flying with the airline, who can expect excellent quality service and efficiency when travelling. Domestic flights are helping to boost Ethiopia's tourism industry: flights to the capital, Addis Ababa, run daily from a number of destinations including Dire Dawa and Makale.
Situated in the foothills of the Entoto Mountains, Addis Ababa is a developing centre of trade and tourism. Visitors can expect a bustling and cosmopolitan city, with a variety of hotels, shops and restaurants, not to mention the tall office buildings in the downtown business district. Flights travel directly into Bole International Airport, situated only a few miles from the city centre, providing travellers with easy and convenient access to the heart of Ethiopia.
Ethiopian Airlines is a member of Star Alliance