Aegean Airlines Flights and Routes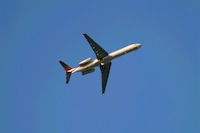 Award-winning Greek regional airline operating a fleet of 24 aircraft across a network of routes within Greece, and linking reece with destinations in Europe and Egypt.
A code sharing arrangement between Aegean Airlines and the world renowned American Airlines means that travel is even easier for Aegean' customers. There will be much greater access to a wider range of services for both sets of customers meaning that travel plans for people on a huge number of routes will integrate seamlessly.
Code sharing has become more and more prevalent amongst numerous airlines and the beauty of these agreements is that it is the customer who benefits. Whilst the first code sharing arrangement was actually made in 1967, it was 1989 before the term was first used when American Airlines and Qantas forged a partnership that allowed customers to book flights via one airline but make use of space on the aeroplane of another.
The advantages of a code share agreement for airline customers is twofold. Firstly if a traveller's journey involves connecting flights and the two carriers have a code share agreement, the two flights will be as co-ordinated as two flights from the same airline would be. This also means that travellers will have sufficient time to make the connection and the journey will be stress free. Secondly, responsibility for luggage on these connecting flights is also a seamless affair and there is no separate collection and checking in of luggage between connecting flights.
Aegean customers will now have access to all of American's flights and in turn customers flying from the USA will be able to access the beauty of some of the gems which Greece can offer visitors even more easily.
Aegean Airlines is a member of Star Alliance