Avianca Flights and Routes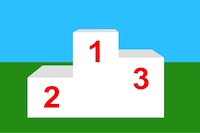 Avianca Aerovias is the national airline of Colombia and fly to many North and South American destinations and to Madrid in Spain
In the latest of awards, Avianca has been nominated as South American's Leading Airline. The company is not new to receiving recognition for its efforts as it has been rewarded in the past with many outstanding awards.
Avianca has been awarded with the Passenger Choice Award from APEX through the public tourism industry for its innovations, services and products. The airline is the major carrier of Colombia and is based from El Dorado Airport at Bogotá. Founded more than 90 years ago, it remains the second most established airline in the western world.
As of 2009, Avianca along with its partner TACA, became the largest airline company in Latin America. Together, these companies are Avianca-Taca Ltd. They continue to provide high levels of services for passengers across both domestic as well as international destinations.
Avianca carries travellers to more than 20 cities within Colombia while TACA is the main passenger and cargo carrier from Colombia to other major cities such as Peru, Ecuador, and Bolivia.
Both Avianca and TACA have several regular Latin American routes that include Bolivia, Brazil, Ecuador, Uruguay, Peru, Paraguay, and Chile. They also provide services to key Caribbean and Central America destinations as well as flights into JFK, San Francisco, and Miami North American airports.
Avianca has many direct flights into Europe from Bogotá, Medellin, and Cali to cities such as Barcelona, and Madrid. Since joining Star Alliance in 2010, Avianca has expanded its worldwide connections.
Avianca is a member of Star Alliance