Brussels Airlines Flights and Routes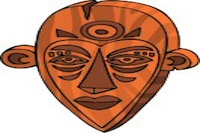 Brussels Airlines provides daily direct links to more than 40 European destinations and has 38 direct flights every week from Brussels to 14 African destinations. Thanks to agreements with three partner airlines, you can fly daily from Brussels Airport to North America, the Middle East and Asia under the same conditions as a normal Brussels Airlines flight.
Brussels Airlines are to operate two weekly flights between Brussels and Bamako, Mali. The airline is eager to develop its African connections and four additional routes have already been opened. The carrier now offers a total of 21 destinations on the African continent.
Mali is a vast country, which boasts a flourishing export trade in agricultural produce and raw materials. Referred to by Lonely Planet as the 'Jewel in West Africa's Crown,' its famous World Heritage sites include the ancient Caravan Trail, leading to the legendary city of Timbuktu. Many tourists are also drawn to the astonishing mosque of Djenné, the largest mud-build structure in the world.
Mali will be connected to Brussels through direct, non-stop flights, operating on Wednesdays and Sundays. "We are very happy to add Mali to the growing African network of Brussels Airlines", said company CEO, Bernard Gustin. He went on to say that the airline had already added three more African destinations, Bamako, Marrakech and Agadir and that the new long-haul route would allow smooth, efficient transfers from other European countries, including the UK, France, Germany, Switzerland, Italy and Scandinavia. Flights to Bamako will depart from Brussels Airport's Africa terminal, next to the Schengen terminal, enabling swift transfers from within Europe.
the flights will be on Airbus A 330-300's, which offer ample capacity for business and economy classes. Brussels Airline passengers can earn 'Miles & More' reward miles on their flight to and from Bamako and can spend their air-miles with over 250 partners in the scheme.
Brussels Airlines is a member of Star Alliance