Atlantic Airways Flights and Routes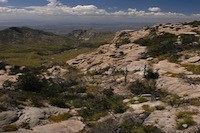 Atlantic Airways is the airline of the faroe Islands. Atlantic airways is a scheduled air-line but can also organise charter flights
Despite testing times in the airline industry there are still some success stories to be had. One such story is that of Atlantic Airways who despite the constant of increasing fuel costs are making a success of the conditions to improve their results and their commitment to their customers.
Atlantic Airways amongst numerous other destinations offer scheduled flights to the Faroe Islands. The Faroe Islands are a beautiful holiday destination which are perfect for nature lovers and for divers looking for interesting dives. The Faroe Islands were named as the world's best unspoilt islands in 2007 by National Geographic Traveller Magazine.
CEO of Atlantic Airways Magni Arge says, "As the experts say, the Faroe Islands tick all the boxes for the modern traveller looking for unspoiled natural beauty, a healthy environment and room to breathe the fresh air of our wide open spaces."
Atlantic Airways is based at Vagar Airpo and is the national carrier of the Faroe Islands. Established in 1987, the company began offering flights to Iceland in cooperation with Icelandair. Several years later, the airline operates a small fleet of aircraft including four Bell helicopters. It provides regular flights to neighbouring countries that include Billund, Reykjavik, London, Stavanger, Copenhagen, Aberdeen, and Oslo.
Atlantic Airways offers charter planes for sporting events, teambuilding corporate functions, and crew changes for oil platforms or fishing vessels. Their planes are ideal for short runways and can fly three to four hours non-stop.